Decades of experience and education along with compassion and empathy allow Dr. Jeanette to design your personal support plan.
---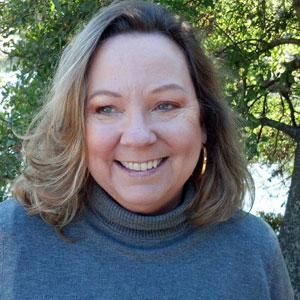 Dr. Gallagher has over forty years of wide-ranging healthcare experience. A mother of four, she has taken advantage of her children's health needs over the last thirty years to expand her knowledge of long term impacts of medical conditions, both common and rare, on the overall health of a person. As medicine and medical technology has advanced at an exponential rate over the course of her life, Dr Gallagher has sought to expand her knowledge and understanding of the ever changing field by utilizing formal classroom education, lectures and symposiums, volunteer work and practical collaboration in clinical experiences. Her fields of study and experience are far reaching and reflect her interest in treating a person's overall health as an interaction of all body systems and external influences, rather than simply dealing with symptoms of adverse health as they arise.
Her interest in healthcare began as a child, watching and learning about traditional small-town healthcare in Northeastern Pennsylvania in the 1960's, where local doctors still made house calls and to get rid of a throat infection you were given a shot of antibiotic and a bag of chips to sterilize and scrape your throat. This interest in health sciences led Dr. Gallagher to Loyola of New Orleans, where she received a degree in Dental Hygiene.
Once she had children of her own in the early 1980's, she realized that modern medicine had changed drastically already since her childhood. As her children grew, they developed chronic health issues, and after exhausting all local options modern healthcare had to heal her children, she finally took matters into her own hands. Realizing her children's health deficiencies were more common than she thought, she began taking classes in health sciences, volunteering in such atmospheres as hospice care and HIV/AIDS community outreach programs, and attending seminars and continuing education lectures in wide ranging fields from Autism research to natural medicine. Over time, she found Naturopathic Medicine to be the field she was most passionate about, and moved across the country to earn a professional degree and become a Naturopathic Physician.
Naturopathic Physicians are not licensed in all states, and Louisiana, which is her current residence, is one of these non-licensing states for the profession, so Dr. Gallagher is not currently practicing in the field. She has been consistently licensed in the state of Arizona since receiving her degree from Southwest College of Naturopathic Medicine in the suburbs of Phoenix. This is a highly competitive field with only a handful of universities in the entire country providing professional degrees. It treats a person as a whole instead of simply treating symptoms of disease as they occur. Every year, she participates in at least three different continuing education programs to keep current with advances in healthcare, and tries to incorporate life experiences and healthcare experiences of everyone she meets into her view of patient care.
Dr. Gallagher has lived and worked in many regions of the United States, ranging from the Northeast to the Southwest and Deep South, and she realizes each geographical region has its own important health issues to be addressed. She listens to locals to see the issues they face, and also meets with regional healthcare professionals to learn how they are addressing the issues of their patients, then tries to incorporate their ideas and treatments into her own knowledge set and tries to come up with novel new ways to bring about whole-person and community-wide health.
A Hurricane Katrina survivor, she has seen firsthand the devastating impacts of natural disasters and environmental impacts on human physical and psychological health. Heartbroken by the suffering around her, and feeling somewhat helpless to fix her neighbors' and family's physical and mental anguish, she has expanded her focus to include prevention of health disparities and community awareness and preparation for disasters, as well as recovery from disasters. Every time a natural disaster occurs in the United States, or abroad for that matter, people learn new things not to do and new things to do to prevent devastating impacts on the community, yet every disaster brings new trials for those forced to suffer nature's wrath. Dr. Gallagher strives to lessen this impact while teaching others how to take control of their health.
Please join her in striving for a better community, both in community preparations for unpredictable natural society impacts and individual holistic health.