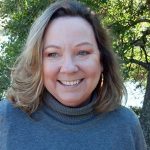 Dr. Jeanette is expanding her work to include the spiritual experience that has evolved over the last decade. It is fully encompassing your heart, soul, health, and life. The concept of fixing the body, changing your thoughts, and holding everything inside of you til you die is no longer a way that we can live. If you believe that you are hitting this wall, Dr. Jeanette is the first person who can listen, hold you in sacred space and to guide you through all that comes up.
Dr. Jeanette is an intuitive healthcare guide to support you as you find your path towards self-healing. She reflects to you how to become aware of what your body is sharing, how to connect with the nature around you and how you can expand to fully dance with life's energies each day, no matter what is appearing in your life.
Sharing how to engage in a life with exponential possibility allows you to release anything that has been weighing you down and opens you up to the miracle of the moment. Living life in the present moment can move mountains of fear, pain and stress that has built up over time.
When the load is just too heavy to carry, you start to have head, neck and back pain; schedule a session with Dr. Jeanette and unload the trailer of all the decades and eons you have been carrying.
Be well.